Post by CSA FD on May 11, 2008 23:58:31 GMT -5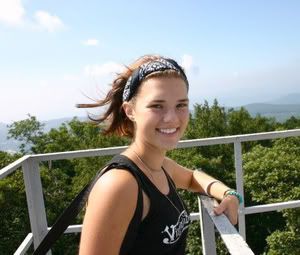 Student Dead at Crash Scene Was Murdered
Cops Say Young Woman Found Dead Monday Along River Embankment Was Strangled
May 11, 2008
A 20-year-old North Carolina college student found dead next to her car at the edge of a wooded river embankment was murdered, authorities announced Thursday.
Preliminary autopsy results found that Irina "Ira" Yarmolenko, a sophomore at the University of North Carolina-Charlotte, died of asphyxiation, David Belk, police chief in Mount Holly, N.C., said at a press conference.
A jet skier on the Catawba River spotted Yarmolenko's body around 1:15 p.m. Monday. She was in the grass next to the open door of her 1998 Saturn, which had crashed into a tree stump at the water's edge.
"There's a car that's run off the embankment and a body laying there," a frightened caller told a 911 dispatcher. "I don't know if they're alive or not."
Belk, who this morning was responding to a possible tornado that touched down during severe weather overnight, said Thursday that he did not yet know whether Yarmolenko was sexually assaulted before her murder. He declined to provide details about the condition of her body.
Yarmolenko was last seen on campus at 9:45 a.m. Monday, when she completed an exam. At 10:18 a.m. she went to a local credit union. At 10:50 a.m. she stopped by Jackson Java's, a coffee shop where she worked as a barista, though she wasn't scheduled to work that day. She was traveling alone in both instances. Belk said that authorities also confirmed that she made a drop-off to the "Goodwill" that morning.
The timeline between when Yarmolenko left the coffee shop and when she was found several hours later remains a mystery. Yarmolenko and her Saturn made the roughly 30 minutes ride from the Charlotte campus to Mount Holly, a small town northwest of the city just over the county line.
"We don't have any information from 10:50 a.m. Monday until shortly after 1 p.m. when we were called out to the riverbank," Belk said in an interview with ABC News.