Post by CSA FD on Oct 15, 2008 14:28:52 GMT -5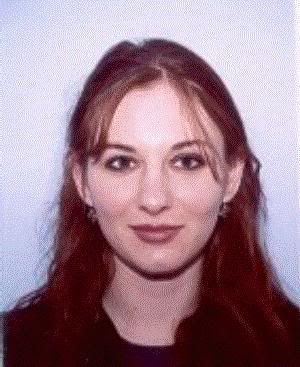 Sarah McMahon was 20 when she disappeared after leaving work in the Perth suburb of Claremont on Wednesday, November 8, 2000. She lived with her parents Danny and Trish and younger sister Kate. Ten days later, her white Ford Meteor sedan was found in the car park of Swan Districts Hospital. A bag containing personal items was on the front seat, her empty wallet was in the boot and her mobile phone was on the ground nearby. Her mum Trish tells her story ...
"We haven't seen or heard from Sarah since November 8, 2000, when she left for work in the morning. Apparently she received a call at work from a friend who was "suicidal" and intended to visit the mysterious caller. The police believe she's been murdered and we have all tried to accept this as a possibility, but in our hearts we know she is out there somewhere. At the time of Sarah's disappearance she was depressed ... a romance had soured, university had lost its appeal and she had a mobile phone bill for $800 she hadn't mentioned to us. Sarah felt as though she was in rough waters being tossed this way and that, and she had mentioned to a family friend that she wished she could just "go away and start again". We thought a visit to her older brother Paul and his family, who live near Melbourne, might break the cycle, but unfortunately that wasn't so. I visited Melbourne and Sydney putting up posters, giving out photos and talking to anyone who was willing to listen. Two years ago, a couple who had taken a photograph of Sarah rang to say they had distributed it at a youth seminar. The father of one of the children worked in security at Newcastle nightclubs, and he came across a young man who recognised her and confirmed her name when shown the photograph. But that was it. There have been no further sightings or news. We, Sarah's family, believe with all our hearts that our darling daughter, sister and granddaughter is out there. We will never believe otherwise. We love you, Sarah, please let us know you're all right. May the sun shine warm on your face, and until we meet again may God hold you in the palm of His hand."
If you have any information, call Crimestoppers on 1800 333 000.