Post by CSA FD on Oct 1, 2007 15:32:11 GMT -5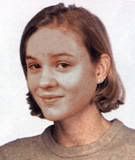 17 year old Jessica Dawn Dishon (1999)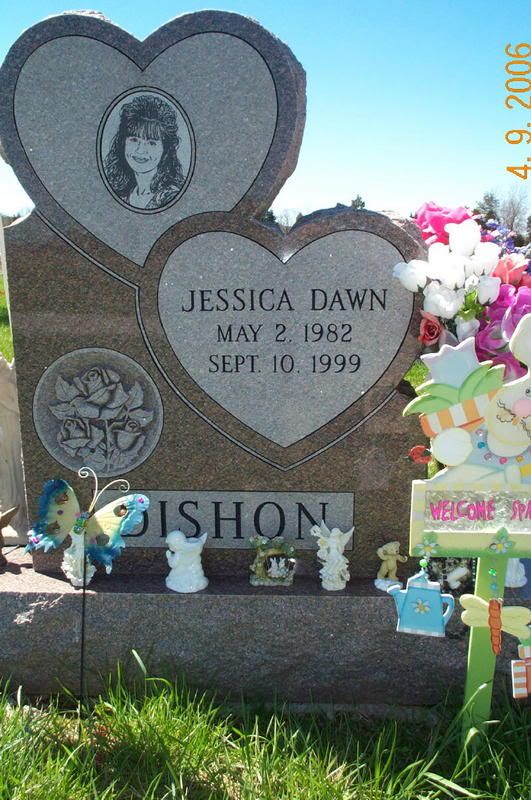 Police believe missing teen was abducted
Her car, keys, purse were in the driveway
Monday, Sept. 13, 1999
The Bullitt County Sheriff's Department is treating the case of a missing teen-ager as an abduction.
Sheriff Paul Parsley said Jessica Dishon, 17, was last seen by her family shortly before 7 a.m. Friday.
"Everything we've seen appears like an abduction," Parsley said.
On Saturday, the Sheriff's Department and the county's Disaster and Emergency Services used dogs to search a farm and a wooded area near Jessica's Deatsville Road home and found nothing. Yesterday, volunteers driving all-terrain vehicles searched the same general area with no success.
Jessica's mother, Edna Dishon, first suspected something was wrong when she got home from work about 1:30 p.m. Friday and found her daughter's car still in the driveway.
Inside the car she found her daughter's cellular phone, one shoe and her car keys on the floor. In the back seat were two textbooks, her book bag, her work clothes, a bottle of water and her purse. On the driver's seat, a piece of molded plastic had been ripped away and sat in the well of the seat.
Edna Dishon said no money had been taken from her daughter's purse. Her checkbook was also undisturbed.
Edna Dishon said her daughter usually left the house at 7:15 a.m. for the eight-mile drive to Bullitt Central High School. Jessica's mother and her father, Mike Dishon, had left the house before their daughter.
Edna Dishon said she's upset with Bullitt Central because school officials didn't call her to tell her that Jessica wasn't at school. Bullitt Central principal Ron Dunlevy said last night that he's not sure whether Jessica's parents were called on Friday.
Jessica's best friend, Sarah Bailey, 17, said Jessica was scheduled to work with her at the Hardee's Restaurant in Shepherdsville Friday. She said she had never known Jessica to miss work or to go anywhere without her purse.
"She wouldn't have just left," Sarah said.
On the kitchen table in the Dishons' house, surrounded by baked goods brought by relatives and friends, lay a stack of fliers with Jessica's picture and a description of what she was wearing when she disappeared. Edna Dishon believes she may have been wearing jeans and a yellow Tommy Hilfiger T-shirt with red or orange letters.
Her hair, which in the picture is long and brown, has been bobbed and dyed strawberry blonde. Jessica weighs 112 pounds and stands 5 feet, 4 inches tall.
Jessica's friends and relatives are posting the fliers on church bulletin boards and at convenience stores and gas stations in Shepherdsville, Bardstown and across Bullitt County.
Anyone with information about Jessica's disappearance is urged to call the Bullitt County Sheriff's Department at (502) 955-7804.