Post by CSA FD on Dec 15, 2008 3:18:03 GMT -5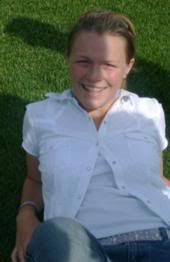 Ashley Martin (15) was shot to death and burned beyond recognition in a double-murder suicide
Date: Sep 03, 2006
Cause of Death: Shot by Step-Father
Location: Castle Rock, CO
Three bodies found Tuesday in a remote area of Lincoln County are believed to be those of a missing Castle Rock family, Castle Rock police said Wednesday.
"At this time, we believe this is the Blecha family and that a double-murder suicide occurred," said Castle Rock Police Chief Tony Lane.
Lane said investigators have identified one of the bodies as that of Joseph Blecha, 49, who died of an apparent gunshot wound.
The other two bodies are believed to be Jacqueline Blecha, 46, and Jacqueline's 15-year-old daughter, Ashley Martin. The two bodies found in the back of the family's pickup truck were burned beyond recognition and have not been positively identified, police said.
Joseph Blecha was found outside, while the two burned bodies were found inside the burned truck in the ravine, investigators said. Tracks indicated the truck was driven into the ravine, according to investigators.
"You would assume that he would kill the other two then kill himself," Lane said.
Investigators combed through the family's house searching for evidence Wednesday. They said they found evidence of foul play in the family's house including evidence of gunshots.
"The home may be the scene where the actual murder took place," said C.S.I. Division Director Steve Johnson. "We don't know (when) at this point."
Investigators said they believe Joseph Blecha may have killed his wife and stepdaughter in their home, drove them to the remote location in Lincoln County, burned the pickup with the bodies inside, then killed himself. A motive for the apparent murder-suicide is not known.
Lane said it appeared Joseph Blecha had been dead for some time before his and the other two bodies were discovered Tuesday morning by a landowner who was checking a dam and water levels on her property.
Friends said the family was due back in Castle Rock from a trip to Mesa Verde National Park over the Labor Day weekend. But other than seeing Joseph Blecha picking up the family dog from friends who were caring for it on Tuesday, Sept. 5, there had not been any signs of the family.
"We're just very shocked and we're just very saddened," said neighbor Paul Donahue. "We knew Joe and Jackie. They were our neighbors and they were great people."
Paul and Jennifer Donahue watched the Blecha's house and dog while the family was allegedly on vacation. The Donahue's said Joseph Blecha even provided a gift to them for taking care of the dog when he picked it up on Sept. 5.
They said they never heard their neighbors argue.
"He kind of giggled when he talked to us and she was very sweet. Very unassuming," said Jennifer Donahue.
Police later found the dog wandering a greenbelt. Police said the dog is now in the care of animal control.
A Friday autopsy is scheduled for Joseph Blecha.
Autopsies on the two burned bodies were scheduled for Thursday. The autopsies may be able to determine the cause and time of death but dental or other forensic records will be needed to positively identify the two victims, and that will take time, Lane said.
A woman discovered the bodies at about 8:30 a.m. Tuesday in the 50- to 60-foot-deep ravine about a mile from U.S. Highway 287, about 12 miles east of Hugo.
A letter carrier told 7NEWS that he had found a note in the mailbox that said the family wouldn't be back until Sept. 13. However, friends and extended family members were suspicious, saying that it was unlike the outgoing family to not tell anyone when they would be back.
A family member reported the Blechas missing on Sept. 7.
Castle Rock police and investigators with the Colorado Bureau of Investigators will be searching the family home, located at 5891 S. Rock Creek, to help them determine what happened from the time Jacqueline and her daughter were last seen on Sept. 1 and the discovery of three bodies one week later.
"We're still trying to figure things out," Lane said Tuesday night.
The family's 1996 greenish-gray Jeep Cherokee with Colorado license plate ADK 5017 remains missing. Police are asking for information about the Jeep's whereabouts. The molding is missing on the passenger side of the car, so it should be easy to identify, police said.
Anyone with information about the missing car or the case is encouraged to contact Castle Rock Police at 303-660-6100.
The Douglas County School District issued a statement that said in part: "Jacqueline Blecha has been a district staff member since 2000. Ashley Martin was a sophomore at Rock Canyon High School. District crisis team members have been alerted of the situation. School counselors, administrators and mental health professionals will be at school Wednesday to help students and staff as needed."
"Ashley was a sophomore here at Rock Canyon High School and as we know it right now, she was very involved in drama. These students are very tight-knit, so certainly, we will be watching for her immediate friends to make sure that their mental health is OK," said Douglas County School District spokeswoman Whei Wong.