Post by CSA FD on Jan 31, 2009 20:47:23 GMT -5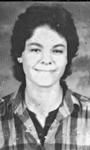 We remember Shondra, still seeking justice
Wednesday, January 21, 2009
A sad chapter in Scott County history remains open, but new Scott County Sheriff Mike Lee hopes it can be closed as it nears its 23rd anniversary.
Lee remembers well when Shondra May disappeared; he was 16 at the time. Shondra was 17. For the past 23 years, Lee and others have wondered who played a role in May's disappearance, rape and ultimate murder that started on Feb. 4, 1986 as May left her shift at McDonald's in Forest, stopped off at Jitney Jungle and drove the 13 miles to her parents' hope in Pea Ridge.
Her car was found the next day less than 100 yards from her house; only her driver's license was reportedly missing.
The case went on to capture the imaginations of people throughout the state as a search widened in the hopes that Shondra would be found. Her body was finally located by an off-duty fireman in a creek in the Byrum area of Hinds County two weeks after she went missing.
For years, the case has remained unsolved; Scott County Sheriff Glen Warren's term gave way to Sheriff William Richardson who held the office for 20 years before Lee began his term last year.
The news that Lee is putting a new emphasis on the old case is good. People have wondered for years what happened to Shondra.
Scott County Times archives containing stories and reports of the case remain some of the most reviewed by the general public. In fact, pages within the bound volume archive with stories pertaining to Shondra May have been marked with sticky notes by a past visitor.
Evidence has surely degraded over time and the chance of something remaining intact enough to be DNA tested seems thin.
Still, time has brought about technological advancements and some of the officers now working within the Scott County Sheriff's Department are close to Shondra in age, including Lee.
They want justice, not only as officers, but as peers of Shondra's who have wondered for many, many years who was responsible for her horrible murder.
Investigators have looked into the case and while there are people who turned up on old suspect lists, for whatever reason, those suspects were either eliminated through the use of such techniques as polygraphs, or there was never adequate evidence to charge them.
Hopefully time, technology and a new emphasis on the case will help the Scott County Sheriff's Department get the answers the community desperately deserves after all of these years.
Maybe Scott County's most famous unsolved murder can be concluded with a conviction. We must certainly hope so.