Post by CSA FD on May 9, 2009 13:49:47 GMT -5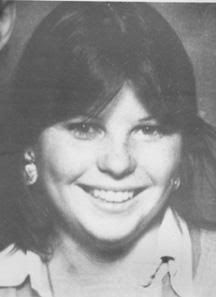 Mahoney murder case remains active; $10,000 reward still available
Published: Friday, May 8, 2009
WAMPSVILLE — It has been 28 years since 19-year-old Oneida resident Tammy Mahoney went missing and was reportedly brutally murdered and raped by a group of people on the Oneida Indian Nation Territory.
But Madison County Undersheriff Doug Bailey said investigators are still working hard to answer questions and solve the case, now with the help of technology.
Through the years, despite a number of searches and digs, Mahoney's body has never been recovered, but Bailey said progress has been made, even though it has been slow-going at times.
The FBI and U.S. Attorney General's Office are also committed to solving this case, Bailey said, noting that FBI agents have been all over the country for interviews and to check up on leads.
"It's not a cold case. It never has been. It's been cool," he said.
But through the years, investigators have tracked down some important pieces of information, including some related to who picked Tammy up as she was hitchhiking on May 8, 1981.
"We now know what kind of car it was and who was driving," Bailey said. "We're no longer looking for the 'phantom car' that picked Tammy up and took her to the territory."
Beyond that, investigators are still looking for some crucial information related to the case, but Bailey said the investigation is still going strong.
"This case is very current right now," he said.
And also current is the integration of some technology in the case. In Feb. 2008, Bailey said the department began using software created by the New York State Police tailored to this case's needs, which will take the place of many binders worth of information that can now be organized and condensed thanks to a computer program.
The end result is that leads and other information will be easier to keep track of. As of 2002, Bailey said the Sheriff's Department has received more than 600 leads and expects many more to come the department's way, hence the need for the new technology.
"That's how complex it is," he said. "That's why we need to go to computers for it."
Having the data in this form will also be helpful to prosecutors when the case goes to court.
Technology also allows the department to receive data when an unidentified body is discovered in the country and matches up to information about Mahoney found in the U.S. missing persons database. Sometimes, contact with other law enforcement agencies is made to check up further, Bailey said.
Over these 28 years, Bailey said Oneida Nation Police, Oneida City Police and State Police have also been helpful as the investigation has continued. Many people have come forward with information as well, some of which has been very useful.
But Bailey said that some people who have important information have not been entirely forthcoming, though that does not mean the pursuit of that information stops.
"The mentality of some of the people we question in this case is that if we're out of sight, we go away. Because we're out of the radar scope, we go away," he said. "We don't go away."
Bailey said the department has always been committed to solving this case, and five or six investigators continue to regularly look into leads. Bailey also still communicates with Mahoney's family, including her mother, who he said he spoke to recently. The goal continues to be to resolve this case.
"I've always felt it could reach a successful conclusion," he said.
Bailey said that there is still a $10,000 reward for the location of Mahoney's body, though with the right evidence, Bailey said they can proceed without finding it.
At the same time, he is hoping people will continue to come through with information if they have any.
"I would encourage people to make contact with us," he said. "The police are only as good as what the public can provide us with."
The best way to get this information across is by calling the Madison County Sheriff's Office's major crime and drug tips hotline at 366-2429 or by e-mail:
tmahoney@co.madison.ny.us
Bailey said information given can be anonymous, but he hopes to be able to contact people if they do come forward with information.
www.oneidadispatch.com/articles/2009/05/08/news/doc4a04fcda80a24393297057.txt