Post by CSA FD on Nov 19, 2009 17:34:28 GMT -5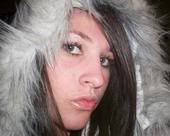 Holly Jean Quick (16) was sexually assualted and stabbed to death by an unemployed truck driver
Date: Sep 14, 2006
Cause of Death: Stabbed
Location: Sparks, NV
Police have arrested a 28-year-old unemployed truck driver on suspicion of murdering and sexually assaulting a 16-year-old girl in Sparks nearly a week after the girl's brutally slain body was found by her mother in their apartment.
Tamir Hamilton, a family acquaintance, was booked Saturday, Sparks police said.
Holly Jean Quick was killed sometime between the night of Sept. 14 and early morning of Sept. 15, Sparks police commander Steve Asher said. Holly's fatal wounds were delivered by an edged weapon.
Hamilton is being held in the Washoe County Jail without bail.
Sparks police said a citizen on Thursday tipped them off to Hamilton. Detectives found evidence at a home that linked him to Holly's attack, said Asher, who declined to comment on specifics.
"I've been employed with the city about 22 years, and as far as I am concerned, this was the most brutal homicide involving a juvenile I have ever been involved in," Asher said. "We still don't know exactly what went on inside."
Detectives on Saturday continued to look for a 6-to-12-inch butter knife they believe was used in the attack and for the girl's cellular camera phone.
Asher said Hamilton on Friday had voluntarily spoken with detectives, who arrested him on being an ex-felon in possession of firearm ammunition and booked him into the jail.
In 2000, Hamilton was charged in Clark County with two counts of murder, two counts of robbery and battery with a deadly weapon, according to court records.
The following year in the same case, he pleaded guilty to robbery and battery with a deadly weapon. The murder charges were dropped. Hamilton was sentenced to two to six years in prison.
In Washoe County on Aug. 24, Hamilton's 22-year-old girlfriend filed for a protection order against him, weeks after she gave birth to their daughter, court records show. The restraining order also included a child.
A hearing is scheduled next month in Washoe County Family Court to determine whether a temporary restraining order against Hamilton should be extended, court records show.
Holly was a sophomore at Spanish Springs High School. She had gone to a football game the night of Aug. 14 at her school. Asher said that earlier that day, her mother picked her up from school and took her home.
Someone had given Holly a ride to the football game on Sept. 14, and someone drove her home around 10:15 p.m., Asher said. Beyond that, police aren't sure what happened. It was not clear whether the girl's mother was home during the attack. She found Holly at 5:42 a.m.
"Detectives have worked day and night on this case," Asher said. "Any homicide is a violent crime, but when a 16-year-old girl is involved ... I just don't get how people can victimize children when they know they can't protect or stand up for themselves."
www.mydeathspace.com/article/2006/10/04/Holly_Jean_Quick_(16)_was_sexually_assualted_and_stabbed_to_death_by_an_unemployed_truck_driver