Post by CSA FD on Dec 1, 2010 22:20:30 GMT -5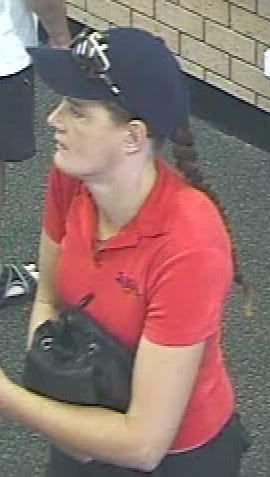 On-going investigation into suspected homicide of Dulcie Birt
Dec. 1, 2010
Police from Ipswich District CIB with assistance from the Homicide Investigation Unit, State Crime Operations Command, continue their investigations into the suspected murder of missing Riverview woman Dulcie Birt (also known as Darcy).
The investigation, codenamed Operation Hotel Solemn continues to operate from the Yamanto police station, where a major investigation room has been established.
Officers have conducted a number of scientific examinations including Ms Birt's residence and the vehicle she was last seen in.
As a result of information received from witnesses and forensic examinations police believe Ms Birt has met with foul play.
Detective A/Superintendent Michael Niland, Southern Police Region said detectives were following a firm line of enquiry and continue to follow-up all new leads.
"Our investigations have lead us to believe that Ms Birt may have been murdered and her body disposed off," he said.
Dulcie Birt was last seen at 76 Old Ipswich Road, Riverview around 8.30pm on Wednesday October 21, 2009. She was seen leaving her residence in a 1998 Green Mitsubishi Triton Utility four wheel drive, which was later recovered by police.
Police continue to appeal to the public for assistance and urge anyone with information to contact them.
"We have received a lot of information from the public throughout this investigation and continue appeal to anyone who may have information regarding Ms Birt's suspected murder to contact us," Detective A/Superintendent Niland said.
Police are appealing for the public's assistance regarding the movements of Ms Birt on the evening of Wednesday October 21, 2009. Police are also interested in speaking with anyone who may have seen the Mitsubishi 4WD around the Riverview area, including bushland (known by locals as Riverview old mine bushland or Greenlakes) opposite Old Ipswich Road, Riverview.
Police are seeking information that may assist them with their investigations. Anyone who knew Ms Birt or who may have information about her suspected murder is asked to contact Crime Stoppers on 1800 333 000.
Media and Public Affairs Branch
07 3015 2444
www.police.qld.gov.au/News+and+Alerts/Media+Releases/2009/11/19rupdulciebirt.htm