Post by CSA FD on Oct 2, 2011 20:09:03 GMT -5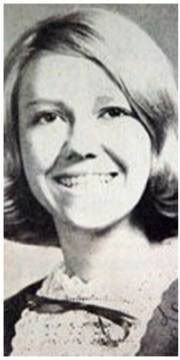 Joyce Drake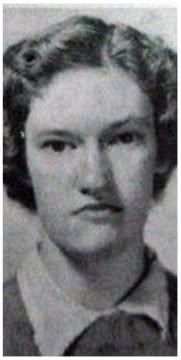 Mary Hunter
Who killed these women?
New evidence emerges in unsolved Morgan murders
Oct. 2, 2011
A retired state investigator has received new information that's prompting local authorities to revisit three unsolved Morgan County murder cases, the oldest dating to 1967.
Bob Hancock, a former Alabama Bureau of Investigation agent, has been collecting evidence in the slayings of 34-year-old Mary Faye Hunter in 1967, Juanita Acker, 41, in 1969 and Joyce Drake, 20, in 1970. Hunter and Acker were Decatur residents; Drake was from Falkville.
Authorities would not say if they are looking at one or multiple suspects, nor whether the cases were related, but two of the victims — Hunter and Acker — worked at Redstone Arsenal.
"I believe the cases can be solved," said Hancock, of Decatur. Hancock retired in 1988 but continues to think about the cases.
"I never gave up on solving these cases," he said. "We will. The families deserve justice."
Hancock was the lead investigator on the Hunter case and helped authorities with the Acker and Drake murders. He would not elaborate on the "new" evidence but said he has contacted Decatur police and the Morgan County sheriff and district attorney's offices.
Capt. Nadis Carlisle of the Decatur Criminal Investigation Division said he is seeking additional information about the murders but added his office does not have the original investigation files.
The Morgan County district attorney's office did not return calls seeking comment.
Morgan County Chief Deputy Mike Corley said the sheriff's department has been looking into the Drake murder.
"I've been here 32 years, and this case comes up at least one time every year," he said.
Less than a year ago, Corley said, he went to Cullman County to talk with a woman who said she had information about the murder.
"We ran down what she told us and hit another dead end," the chief deputy said.
Corley said investigators face an uphill battle because the original case files are missing. He was not sure who lost them.
The department's case load also makes it difficult for him to assign one full-time investigator to the murders.
"I wouldn't say the cases are cold because we reach out every time we receive some new information," Corley said.
Family members of the victims could not be reached for comment.
Hancock is the only investigator still living who worked on the cases in the 1960s and 1970s. He said authorities never had "a really good" suspect in the Acker murder, but did talk with one of her co-workers in Huntsville.
The suspect passed a polygraph test in the 1960s, Hancock said.
Hunter lived in the 800 block of Eighth Avenue Southeast with her parents. It was raining on Saturday, May 6, 1967, when she left home for an appointment at the House of Beauty, a salon on Grant Street Southeast.
She left the salon at about 11:30 a.m., and witnesses reported seeing her at a grocery store on Johnston Street before noon. Her parents reported her missing shortly after 1 p.m.
Five months later, on Oct. 14, a woman fishing in Flint Creek between Decatur and Hartselle found Hunter's skeletal remains.
According to newspaper reports, state officials told a coroner's jury that Hunter had been sexually molested or assaulted. State investigators declined to say how they reached this conclusion.
In the Acker murder, Hancock said, a person close to the victim was interviewed and failed a polygraph, but not arrested.
Acker, a widower and mother of three, was shot twice in the face at close range with a .22-caliber pistol. Her 16-year-old daughter and the daughter's fiance found her body at about 1 a.m. the next day.
Hancock said Acker and her children were living in the hotel on U.S. 31 South because a fire had destroyed their home a month earlier. He said the hotel room was not ransacked and nothing appeared missing.
"My theory is that she (Acker) knew something about the Hunter case," Hancock said.
According to newspaper accounts of the killing, Acker regularly left a key to the hotel room under a mat. Authorities found that key on top of the mat. Investigators also said at the time of the May, 23, 1969, shooting that a woman who was a family friend visited Acker at 10 p.m.
Joyce Drake's murder was the most violent, Hancock said.
Former Morgan County coroner and sheriff John McBride, now deceased, said she was the victim of a "vicious, mad killer."
Drake, 20, was found stabbed to death on a snowy road east of Falkville on Jan. 7, 1970. Investigators said robbery was a motive because she had cashed about $400 in checks for her father, who operated a store in the Cole Springs community.
Drake was alone when she left her parents' store at about 10:30 a.m. for the bank. Several witnesses told investigators they saw a man in the truck with her after she left the bank.
The truck was abandoned about 10 miles from where investigators found Drake's body, and her empty money bag was located on a rural road near Cole Springs.
On the two-year anniversary of the murder, investigators said they had a list of good suspects, including a local man who had moved out of state. Authorities, however, determined that the man was not in Alabama at the time Drake was killed.
The ABI gave polygraphs to two men in 1970, and both passed.
The facts
What we know:
Three Morgan County women were murdered in 1967-70. Although authorities didn't link the three cases, two of the women worked at Redstone Arsenal.
What has changed: A retired state investigator has been collecting evidence in the slayings. He has received new information in the cases.
What's next: Authorities have reopened the cases and are seeking additional information.
The victims
Name: Joyce Drake, 20, married
Murdered: Jan. 7, 1970
Mother of two and housewife; 1967 Falkville High graduate
Name: Mary Faye Hunter, 34, single
Murdered: May 6, 1967
Worked at: Redstone Arsenal
1951 Decatur High graduate; pianist for the youth choir at Center Methodist Church.
Name: Juanita Acker, 41, widow, mother of three
Murdered: May 23, 1969
Worked at: Redstone Arsenal
She was temporarily living in a hotel on U.S. 31 because a fire had destroyed the family home about a month earlier.
Unsolved Murders
Anyone with information about the murders is asked to call the Morgan County Sheriff's Department at (256) 301-1174 or Decatur Police Department Capt. Nadis Carlisle at (256) 341-4635.
www.decaturdaily.com/stories/Who-killed-these-women
,85804?content_source=&category_id=&search_filter=&event_mode=&event_ts_from=&list_type=&order_by=&order_sort=&content_class=&sub_type=stories&town_id=