Post by CSA FD on Oct 27, 2011 14:50:30 GMT -5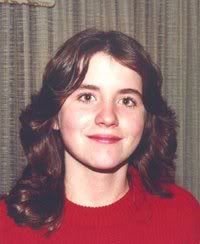 Classmates continue campaign for justice
Thursday, October 27, 2011
Wednesday marked the 30th year since the unsolved abduction and murder of 15-year-old Christine Guenther of Peters, and her friends are not letting the somber anniversary pass quietly.
A group of her classmates from Peters Township High School have launched a campaign for justice through Facebook and hope to generate new leads with a series of activities this weekend.
They have raised enough money to rent a billboard at Valleybrook Road and Route 19 and plan to print yard signs as well.
The group will sponsor a memorial Mass from 8:30 to 10:30 a.m. Saturday at St. Benedict's Catholic Church, followed by a graveside memorial from 11:30 a.m. to 1 p.m. Sunday at Queen of Heaven Cemetery.
The group has created a website and will release a video detailing Christine's life and murder.
"We are going to distribute it via cyberspace. Our goal is to compel people to call in tips," said Diane Postrech, spokeswoman for the group.
Christine, a high school junior who planned to become a doctor, was last seen on the afternoon of Oct. 26, 1981, at Donaldson's Crossroads. She was planning to take a bus into Pittsburgh for a medical appointment but never arrived there. Her bludgeoned body was found five days later under leaves in a thicket along Cecil Sturgeon Road in South Fayette.
Anyone with information is asked to call Allegheny County homicide detectives at 412-473-3000 or 412-473-1300.
More information:
www.chrisguenthermurder.com
.
www.post-gazette.com/pg/11300/1185272-55.stm