Post by CSA FD on Feb 19, 2012 14:45:48 GMT -5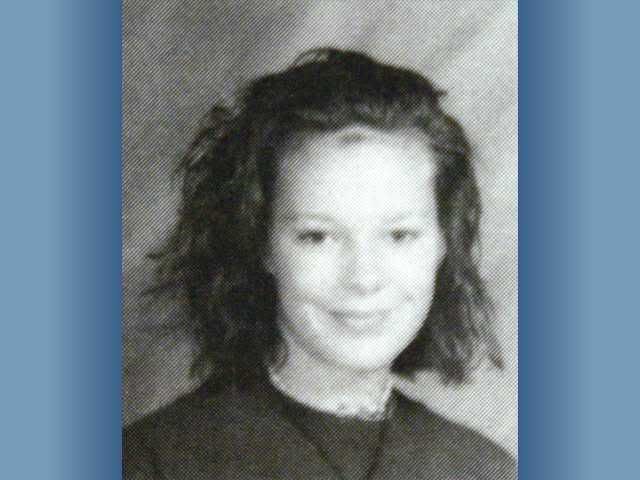 An unfortunate path
It's been more than 12 years since the remains of Danielle Hutton were unearthed along a hiking trail in Acton.
But when her mother, Carolyn, is asked about it on the phone, there's a pause.
Her voice, at first full of confidence, suddenly wavers.
"There is nothing worse," she says, starting to cry, "than losing your child."
Within six years' time, Carolyn Hutton lost her husband, her son, her home and — in a murder that remains unsolved — her daughter, whose body was not identified until nearly 10 years after she disappeared.
Danielle Ranee Hutton, 17, was shot and killed, then buried naked in a shallow grave in Acton.
Hikers and mountain bike enthusiasts make good use of the paths at Indian Canyon Trailhead, a couple of miles due south of Highway 14 on the slow climb through the Angeles National Forest near Acton.
A dirt road off Soledad Canyon Road, just a mile or two from the KOA Campgrounds, leads to a paved parking lot that provides visitors a panoramic view of the hills unfolding to the west.
Hikers and bikers following the dirt road up into the Angeles National Forest disappear from street view quickly as it bends through thick roadside trees and shrubs.
It's along the road that one such visitor stumbled on a shallow grave.
The Lancaster Sheriff's Station deputy who responded to the call on May 21, 1999, notified the Los Angeles County
Department of Coroner about the skeletal remains of a teenage girl found in the grave.
The only items recovered with the girl's skeleton were four rings, including a toe ring.
Once coroner's investigators had a chance to examine the body, they concluded someone shot and killed the victim.
What they didn't know was her identity.
'You never lose them'
Twenty years ago, Carolyn Ranee Hutton enjoyed the same suburban lifestyle as many Santa Clarita Valley residents: She
lived comfortably in a nice home with white shutters and a three-car garage with her husband, James, their son James Jr. and their daughter Danielle.
That lifestyle changed forever May 22, 1991, when her husband died of an illness.
Six years later, in 1997, her son — a graduate of Hart High School's class of '93 — died in a truck accident in Colorado.
A year after that, on June 22, 1998, her daughter vanished.
It wasn't until May 3, 2007, that her worst fears were confirmed when dental X-rays identified the skeletal remains uncovered along Indian Canyon Trail as those of her daughter.
How does she manage?
"I don't do very well," she told The Signal this past week. She credits her church with the help and support she needs to carry on.
"I try to go on with my life, but you never lose them," she said of her children. "You never forget them."
It was after she was forced to sell her Skyridge Drive home and was preparing to move into a condominium that her daughter began running away, she said.
"I was in the process of moving out of my big house and into the condo," she said.
On Sept. 17, 1998, Carolyn Hutton took up residence in the condominium off Magic Mountain Parkway alone.
She had her faith, but no family.
Determined runaway
Before she disappeared, Danielle had run away from home nine times.
Many can appreciate that the teen had a lot to deal with emotionally over the deaths of her father and brother, but few understand the complexities of being charged with guiding, protecting and disciplining such a child, Carolyn Hutton said.
"I did everything I could as a mother," she said, her voice again wavering, this time out of apparent frustration.
She hired a private investigator, she said. She admitted Danielle into a no-nonsense home for runaway teens in Utah.
"She would be really good for about a month," she said. "Then she would come home and say, 'I'm bored' and 'I have to get out there and live.'
"I just fear she got in with the wrong kids, and I tried to keep her away from them," she said.
Danielle, however, was determined to run away.
"When they learned she had run away nine times, the police said there's nothing you can do," she said. "They said, 'As long as she's in the (Santa Clarita) Valley, she'll be OK. She's street-smart.'"
But Danielle didn't stay in the Santa Clarita Valley.
"She left with a kid to go to Montana," Carolyn Hutton said.
Her mother tracked Danielle to the Canadian border with recruited help.
When she tried to question her daughter's friends about the girl's whereabouts, she was met with resistance, ridicule and disdain, she said, for implying those friends had helped Danielle run away.
"Everyone thought what an awful mother I was," she said.
Every now and then, Carolyn Hutton would receive a phone call, only to hear silence on the other end.
"I knew it was her," she said.
"One time she told me she just wanted to hear my voice."
Dental identification
Born Aug. 10, 1981, Danielle Hutton's freshman photo in William S. Hart High School's 1996 yearbook depicts a fresh-faced young girl with a conservative bob haircut smiling demurely for the camera.
Her sophomore yearbook photo shows her with a less conservative hair style, but the same smile.
No photos of her appear in the yearbooks for subsequent years.
It was June 22, 1998, when Danielle kept a dental appointment at a Lyons Avenue office.
The last time she was seen alive was when she left that office.
On one hand, investigators had a murdered teen they couldn't identify.
On the other hand, they had a runaway teen they couldn't find.
The next image of Danielle was a Los Angeles County Sheriff's Department sketch of the face investigators believed went with the skeleton found in Acton. No one identified the sketch as that of Danielle.
The only thing investigators had to go on was the four rings found with the body.
So they called in forensic dental expert Dr. Gerald L. Vale, former chief dental consultant to the Los Angeles County coroner.
Reached by phone at his San Diego home, Vale said identifying the victim in any case is a satisfying experience.
"When you've helped solve a criminal case and brought some closure to a family — sometimes a family who has waited a
long time for closure — you just feel good about that," Vale said.
The forensic dental expert, who once identified a burglar from bite marks left on a hunk of cheese, answered at least some of the key questions for families desperate for information through his analyses of dental evidence.
Before Vale's identity was made, families and agencies across America contacted the Los Angeles County Department of Coroner to see if the bones discovered in Acton matched their own missing teens.
Missing teens
While the search for an identity to go with the skeletal remains was conducted, a search continued for Danielle.
In 2006, an artist working with the National Center for Missing & Exploited Children issued what center spokeswoman Devorah Goldburg called an "age-progressed" image of what Danielle would possibly look like in 2006.
A visit to the county coroner's office this month revealed a backlog of thousands of missing children.
As coroner Captain Ed Winter scrolled through the computer list of names submitted by agencies, such as the National Center for Missing & Exploited Children and the Missing and Unidentified Persons Unit of the California Department of Justice, he noted several requests made in connection with the Acton discovery.
"Some of the requests come with X-rays and DNA evidence," Winter said.
Many of the requests are coordinated through CODIS — the Combined DNA Index System — and the National DNA Index System, both responsible for the exchange and comparison of forensic DNA evidence from violent crime investigations.
Winter read the names as he scrolled through the requests.
Hernandez, Horn, Ramierez ... all names of missing children submitted to the coroner between 1999 and 2004 in the hope they matched the Indian Canyon Trail remains.
In the end, however, there was only one match.
In the Hutton case, matching Danielle's dental X-rays with the skeleton brought some degree of comfort to her mother.
"There are about a dozen convicts sitting on death row, put there largely because of the work done by forensic dentists," Vale said.
But for Carolyn Hutton, the day of seeing her daughter's killer convicted has yet to arrive.
Cold case
In 2007, once Danielle Hutton had been identified, coroner's Investigator Sherwood Dixson labeled her death a homicide, describing the cause of death as simply a "gunshot wound."
Sheriff's homicide Detective Joseph Martinez was assigned to the case.
"He (Martinez) kept saying, 'I'm going to find who did this before I retire,'" Carolyn Hutton said.
But Martinez has now retired.
Phone calls to the homicide bureau last week seeking an update on the case were not returned.
"I haven't heard from anyone," Hutton said.
In the meantime, the 68-year-old Valencia resident keeps busy with her day-to-day life and is active with her church.
"I hope some day (the killer) will be caught," she said. "His time will come.
"He has to stand accused for what he did," she said, "and there will be a day when he has to stand in front of our heavenly father."
www.the-signal.com/section/36/article/60258/