Post by CSA FD on Jan 19, 2008 13:24:27 GMT -5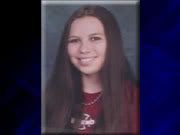 Cassie Jo Stoddart Murder: From Start to Finish
Date: Sep 22, 2006
Cause of Death: Stabbed
Location: Pocatello, ID
The last eight-and-a-half months have been full of court hearings, motions, and emotions for the dozens of people involved in Cassie Jo Stoddart's murder case.
Friday, September 22nd -- Brian Draper and Torey Adamcik travel to the house on Whispering Cliffs where Cassie Jo Stoddart and her boyfriend Matt Beckham are housesitting, planning to murder them both. They wait downstairs with knives. Beckham leaves -- but Stoddart is not so fortunate.
"Just killed Cassie, we just left her house, this is not a f***ing joke," says Brian Draper on the homemade videotape.
"I'm shaking," replies Adamcik.
"I stabbed her in the throat and I saw her lifeless body just disappear," says Draper.
On Sunday, her body is discovered by horrified relatives.
Three days later, on the 27th, the boys are interviewed and arrested.
"The parents brought them in to be polygraphed, and during the interviews, and also the other evidence that we had received, that's when the, for lack of a better word, the dominoes started to fall," said Bannock County Sheriff Lorin Nielsen in a press conference last September.
On the 30th, Stoddart is laid to rest.
"She was a beautiful girl, and we're gonna really miss her," said her cousin Danny Stoddart at the funeral.
November 3rd, the duo is in court for their preliminary hearing, after attempts by their attorneys to delay the proceeding.
November 14th, they both plead not guilty.
Two months later, Draper and Adamcik are back in court, as their attorneys argue they need separate trials.
"They assert that the other one did it. It's that simple," said Adamcik's attorney, Bron Rammell.
The request is granted, and after jury selection, Draper's trial begins April 11th.
"Dude, I just killed Cassie," said Prosecutor Mark Hiedeman during opening arguments, quoting the videotape.
Six days later, after his defense team argued Adamcik was the real murderer, he receives his fate: guilty of both first degree murder and conspiracy to commit first degree murder.
At the end of May, Adamcik gets a Twin Falls jury to make it easier to find unbiased jurors, and his trial begins.
Eight days later, after his attorneys again pinned the crime on his accomplice, he discovers he'll still share the same fate as Brian Draper: guilty on both charges once again.
"Justice is done. It's all for Cassie," said her mother, Anna, after the verdict was delivered.
It's not over yet. Draper is expected to be sentenced in July, and Adamcik's sentencing is scheduled for August. They're facing mandatory life in prison; the question is how many years they will definitely serve.
Attorneys for both still have the option to appeal.
Stoddart's family says they can't wait until they're both sentenced.