Post by CSA FD on Oct 1, 2007 16:00:13 GMT -5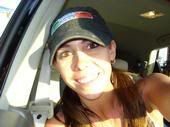 Mary "Heather" Spencer (28) was beaten to death by her boyfriend after he returned home from rehab
Date: Sep 11, 2007
Cause of Death: Blunt Force Trauma
Location: Jackson, MI
Family members say this is the dilemma Mary Heather Spencer faced: Should she stay with the man who allegedly beat her or move on?
It is a choice faced every day by battered women, experts say. Often, no matter how smart or beautiful or successful the women are, they make the choice to stay, sometimes with disastrous results.
Police say the 28-year-old's boyfriend, George Bell III, 33, the son of a prominent local businessman, beat her to death in his mother's home and then held officers at bay for more than four hours Tuesday with a gun to his head.
He has been charged with domestic violence and capital murder because an autopsy revealed Spencer had been sexually assaulted. He is scheduled to make his first court appearance this morning.
Spencer, whom everybody called Heather, chose to stay with Bell because she believed he was a good man, though he had a drug problem, her mother said.
"She said George had never in the past been violent with her," said Linda Francomb, who flew in Wednesday morning from her home in Michigan and spent the afternoon making funeral arrangements for her daughter.
She said she, her mother and other family members pleaded with Spencer to leave Bell - no matter how good a person he appeared to be. "I think deep down she just didn't want to believe he could be that kind of person," Francomb said.
She and other family members say Spencer was beaten so badly with a hammer in June that she needed 57 staples in her head to heal the wounds.
Bell left the state, they said Spencer told them, and entered a drug rehabilitation facility in Oklahoma. He came home this past weekend.
Jackson Police Sgt. Eric Smith confirmed that Bell had problems with illegal narcotics and recently was released from a drug rehabilitation center.
Bell's attorney, Tom Royals, would not comment about whether Bell had a drug problem, whether he recently had been in rehab or whether his business - a used-car dealership - had been in financial trouble, as Spencer's family also alleged.
Royals said Bell will plead not guilty.
Bell's family - his father, George Bell II, owns a local chain of carpet stores, and his mother, Robbie Bell, is an executive with the Mississippi Business Journal - has been unavailable for comment. No one answered the door at the home Wednesday and phone messages have not been returned.
Many people were willing to talk about Spencer.
They said she was born and raised in the small Delta town of Indianola. She and her family moved to Rankin County when she was a freshman in high school.
She graduated from Northwest Rankin High School in 1997, having been named "Most Beautiful" and playing basketball there until she tore her anterior cruciate ligament in her senior year.
After high school, Spencer worked her way through college, earning a business degree in 2003 from Belhaven College.
She loved her cat, Gypsy, and her dog, Hobie, a cross between a Pekingese and a poodle called a peekapoo.
Family members said that despite their pleas, Spencer did what she believed was right: She loved Bell, and she believed she could help him.
"She wanted to see the best in him. Because that's the kind of person she is: She sees the best in everyone," said her mother. "She thought with her help, she could make him a better person."
Experts say that is common.
"People in that situation, all they see is that they love the person and they feel that they can change the person," said Wendy Seals, executive director of Angel Wings, a Mendenhall shelter for battered women. Too often, Seals said, what happens is exactly what police say happened to Spencer: The victim is killed by the man she loves.
When Bell entered rehab, Spencer formally requested that the simple assault charge against him be dropped.
"As I have stated to the police before, I do not believe that George ever intended to harm me," Spencer wrote in an affidavit Aug. 8 seeking to drop the charge. "He was out of his mind and did not know what he was doing."
She wrote that she did not believe Bell was "guilty of any crime against me" and that he "continues to receive treatment for his problems."
Jackson police would not release the police report on the incident but said that in general, when a victim files a domestic assault charge, an arrest warrant is issued and officers are dispatched to make the arrest.
But not all suspects can be located immediately. If, as in Bell's case, the charge is dropped before the arrest, the suspect is never arrested.
This history between the two, who had been dating about a year and a half, makes it all the more difficult for her family.
Her uncle, Dale Spencer, said he is angry that the police did not arrest and charge Bell after the alleged hammer incident.
He is angry that no one was able to deal with Bell's apparent drug problem, including what he described as an obsession with bodybuilding and steroids.
Both Bell and Spencer were avid clients of the Courthouse Racquet & Fitness Club off Lakeland Drive. No one there would comment Wednesday.
Spencer's family said the two did many things together.
They'd met when she was working at Wells Fargo Financial off Lakeland Drive. He was a client. Soon, he asked her out on a date. He doted on her, and they fell in love.
She quit her job at Wells Fargo and went to work for Bell at the car dealership he ran, I.W. Motors in Florence.
In Secretary of State documents filed in May this year, Bell is listed as the company's president, secretary and treasurer.
The building where I.W. Motors was located now houses Metro Auto Sales. Manager Kirk Bivens said the owner of the building did not renew the lease with Bell about three months ago.
Recently, Spencer had become interested in doing something more humanitarian with her life, said Mary Henley, Spencer's grandmother who lives in Brandon.
When Bell had entered the rehab facility, Henley said, Spencer researched it thoroughly. She considered trying to go into the field herself, so she could help people.
"She had a very kind heart," Henley said.
Not long ago, Spencer bought her first home, a 1,500-square-foot house on Parkwood Place in north Jackson.
The house, on a tree-lined street with homes built in the 1950s, is two blocks from the gas station where Bell surrendered.