Post by CSA FD on Oct 1, 2007 16:25:44 GMT -5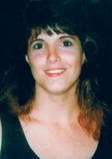 Last photo of Carmen Gabriella Gayheart, two weeks before her murder on April 27, 1994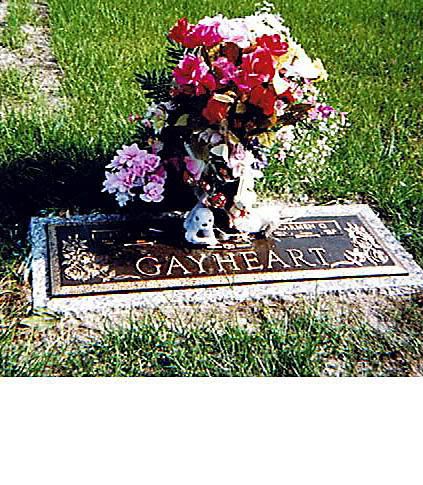 grave of Carmen Gabriella Tortora Gayheart
Anthony F. Wainwright is pure evil personified.
He and his crime partner, Richard E. Hamilton, kidnapped at gunpoint the very beautiful Lake City Community College student nurse, Carmen Gayheart, from the Lake City, Florida Winn-Dixie food store parking lot.
Carmen had told the would-be killers when she was being kidnapped, she said, "Please don't kill me, I'm a wife and I'm a mother."
They committed this senselessly brutal crime in broad daylight shortly after twelve noon as Carmen was on her way out of the store after purchasing baby food for her two toddlers, who were still at the daycare just down the street.
The date was Wednesday, the 27th day of April, 1994. Carmen, 23, was due to pick up her kids, but instead was abducted and taken 15 miles north, off Interstate 75, to a wooded area of Hamilton County. There, she was brutally raped. She was then robbed, strangled, and shot dead through her head with a .22 caliber rifle.
Wainwright & Hamilton were both escapees from Carteret Correctional Center in Newport, North Carolina at the time that they kidnapped, robbed, raped, strangled, and assassinated the young mother.
Immediately after Carmen's murder, the two killers fled in her Bronco. The next day they were involved in a shoot out with a Mississippi State Trooper and were finally arrested.
Hamilton was the shooter in the attempted killing of the state trooper. Wainwright was driving at that time.
As part of her nursing study program, Carmen had been working at the Lake City VA Medical Center. The unit was called 'Two South.' She had attended two weeks of work study there before reporting back to LCCC.
Richard Hamilton gave several statements to police wherein he admitted kidnapping, robbing, and raping Carmen, but he claimed that Wainwright was the one who strangled and shot her.
Anthony Wainwright on the other hand, admitted to participating in the kidnapping and robbery, but asserted that Hamilton was the one who had raped and killed her.
Wainwright & Hamilton were both charged with first-degree murder, sexual battery, robbery, and kidnapping, all with a firearm, and were found guilty as charged.
For their efforts both Wainwright & Hamilton were sent to Florida's Death Row to await the 'final justice,' (i.e. Carmen's Revenge) that their execution will bring. These two monsters deserve nothing more nor less than that.
Both killers also received three consecutive life prison sentences in addition to their death sentence.
Some of the testimony given during the trial by Wainwright's former cellmate, Robert Murphy--
Q. "Did Tony (Wainwright) say whether or not she [Gayheart] was naked or clothed when she was killed?"
A. "Naked."
Q. "Did he tell you that they had killed anybody else?"
A. "He did. He mentioned something about after they had escaped on the way down from North Carolina somewhere, that they had run across some black people, a drug dealer or whatever, they robbed and killed them. He didn't go into no detail about that. That was about it."
Getting back to the case at hand, Murphy said, "Tony had her [Gayheart] get out of the truck and lay in front of it on the ground buck naked, and commenced to strangle her." "And what he told me is that she didn't die." Hamilton's lawyer then asked, "What do you mean, she didn't die?" Murphy replied, "You know, Tony said, "Well, like when you hit a puppy in the head and it kind of kicks before it dies, that's what she was doing. And that's when I shot her in the back of the head twice and drug her off into a ditch."
Wainwright's semen was found on the rear seat cover of the Ford Bronco, along with some of Carmen's type 'A' blood and Wainwright's type 'O' blood. Carmen's badly beaten, raped, robbed, strangled, and shot body was found partially nude at the scene of the crime some five days later.
Furthermore, Deputy Daniels testified that he learned the following in his discussion with Wainwright:
Wainwright stated that Hamilton folded the backseat down and got back into the Bronco. He made Carmen get all the way into the rear of the Bronco with him and ordered her to take off all her clothes. Wainwright said the tailgate was up and the back window was down.
Wainwright said he walked around, got his cigarettes out of the Bronco and told Hamilton to "come on." Hamilton was busy raping Carmen at this time, having her lay over the backseat on her stomach while he mounted her from behind. Wainwright said Hamilton and Carmen were in the Bronco for about ten minutes. He said Carmen was crying and asking if they were going to let her go.
Carmen was kidnapped, robbed, raped, strangled, and murdered. Her only crime was to stop off at the store to pick up some baby food. For this sin she lost everything. She lost her SUV, her clothing, her dignity, her loving husband... and her life.
The loss that concerned her the most though, the loss that tormented her mind as her captors tormented her body, was the loss of her children. In those final moments of her life, that was what Carmen had talked about - her children.
Both criminals eventually admitted to raping Ms. Gayheart, although the question of who was actually her shooter remains unanswerable to this very day. That's because both killers lie and have lied their entire adult lives.
Carmen was found on Monday, May the 2nd. She was laid to rest in Forest Lawn Memorial Gardens, on Saturday, the 7th day of May, 1994. Forest Lawn Memorial Gardens is located approximately two miles from the Winn-Dixie store, where her terrible ordeal began.